Our Core Products
---
Value added distributor
Brocade leading provider of high-performance enterprise and service provider switching, routing, security, and application traffic management solutions including edge and backbone Ethernet switches, Web and content-aware application switches, network-wide security solutions, wireless LAN and access points, wide area access routers and internet provider edge and service provider core MPLS routers. Foundry's customers include the world's premier ISPs, Metro service providers, and enterprises including e-commerce sites, universities, entertainment, healthcare, government, financial, manufacturing companies, technology, and high-performance computing (HPC) sites.
The brand is most renowned for their range of Gigabit switches, Server Load Balancers / Link Load Balancers / Global Server Load Balancers and their Wireless & Mobility range of products.
Fortinet - Fortinet secures the largest enterprise, service provider, and government organizations around the world. Fortinet empowers its customers with intelligent, seamless protection across the expanding attack surface and the power to take on ever-increasing performance requirements of the borderless network—today and into the future. Only the Fortinet Security Fabric architecture can deliver security without compromise to address the most critical security challenges, whether in networked, application, cloud, or mobile environments. Fortinet ranks number one in the most security appliances shipped worldwide and more than 450,000 customers trust Fortinet to protect their businesses.
Versa Networks - Versa is unique among software-defined networking vendors, providing an end-to-end solution that both simplifies and secures the WAN/branch office network. Based completely on software, Versa's Cloud IP Platform delivers a broad set of capabilities for building agile and secure enterprise networks, as well as highly efficient managed service offerings. Versa's innovative networks products integrates a comprehensive set of networking and security functions through network function virtualization (NFV) based SD-WAN and SD-Security. Our service provider and enterprise network solutions are built on cloud principles to provide the flexibility and elasticity for easy, highly scalable and secure deployments.
Commscope Ruckus - CommScope pushes the boundaries of communications technology to create the world's most advanced networks. With the acquisition of ARRIS and Ruckus (ZoneFlex, SmartZone, ICX Switch), its combined company provides even greater technology, solutions and employee talent, with broader access to new and growing markets. This combination results in a communications company with unmatched breadth, depth and capabilities.
Commscope shape the networks of the future. From material design through to solving the most complex of architecture or bandwidth challenges, our unmatched expertise in copper, fiber, wired and wireless infrastructure underpins the networks of today and makes ready the networks of tomorrow. Enabling 5G, private networks and Gigabit speeds everywhere.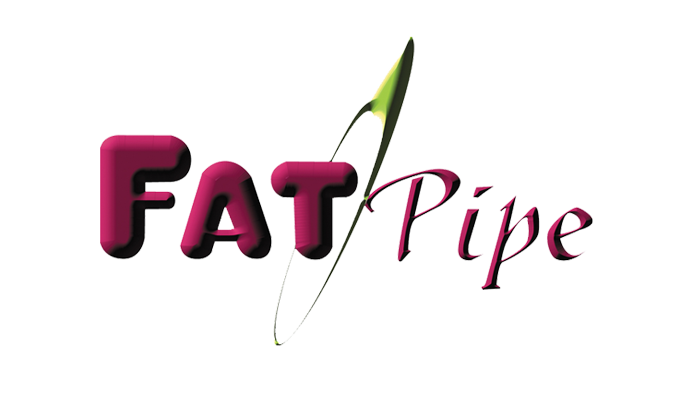 Fatpipe Networks Inc. - SOFTWARE-DEFINED NETWORKING FOR HYBRID MULTI-LINE WIDE AREA NETWORKS WITH HIGH SECURITY, FatPipe®, the inventor and multiple patents holder of software-defined wide area networking (SD-WAN), Server Load Balancers/ Link Load Balancers/ Site Load Balancing, security, and WAN Optimization products, specializes in providing solutions that transcend Wide Area Network (WAN) failures to maintain business continuity for thousands of customers including numerous Fortune 1000 customers over the last 12 years, and has the largest installed base of customers in software-defined network WANs.
<![if !vml]><![endif]>
<![if !vml]><![endif]>
Flowmon Networks empowers businesses to manage and secure their computer networks confidently. Through our high performance network monitoring technology and lean-forward behavior analytics, IT pros worldwide benefit from absolute network traffic visibility to enhance network & application performance and deal with modern cyber threats. Driven by a passion for technology, Flowmon is leading the way of NetFlow/IPFIX network monitoring that is high performing, scalable and easy to use. The world's largest businesses, internet service providers, government entities or even small and midsize companies rely on our solutions to take control over their networks, keep order and overcome uncertainty. With its solution recognized by Gartner, recommended by Check Point and IBM, we are one of the fastest growing companies in the industry.
Flowmon solution is a comprehensive platform for network monitoring and visibility, based on flow data and Network Behavior Anomaly Detection. It includes high-performance flow statistics generating Flowmon Probes for monitoring all types of networks up to 100 Gbps, Flowmon Collectors to display and analyse network traffic and modules for advanced functions and analysis. What is more, Flowmon utilizes information from the L7 layer which allows the user to solve more than 95% of the network operational issues with one tool! Learn more about network monitoring and security.
The rise of unknown malware compromising internal systems, devastating DDoS attacks, APTs and threats bypassing traditional security have changed the IT security landscape. Building perimeter walls and relying on signature based solutions is not enough anymore. Only a detailed awareness of network behavior and a proactive fight against cyber threats can give control over the IT environment back to administrators.
When network professionals have to manage an increasingly complex IT environment, ensuring the reliability, availability and security of business services has become very demanding. SNMP monitoring is not enough anymore. The answer to these challenges is the flow-based network traffic monitoring (flow monitoring) technology which provides administrators with a deep understanding of what is happening in their networks.
Opengear Inc. - Smart OOB™ is out-of-band management, auto-response and remediation for network resilience raised to a new level The continued exponential growth and increased complexity of IT infrastructure — M2M, Cloud Computing, Internet of Things — drives the need for smarter real-time decision-making, deeper data analysis, and more robust data storage at the network edge. The demand for always-on connectivity and resilience in the face of network failure events means that more is needed from out-of-band management. Rapid identification and remediation of connectivity issues between dispersed Internet-connected devices and remote infrastructure is critical.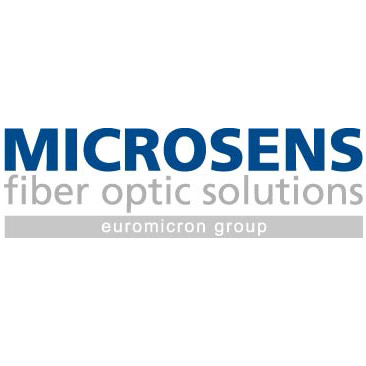 Microsens - As a leader in supplying fiber optic transmission and access systems, MICROSENS offers devices and systems that satisfy the highest requirements in terms of performance and reliability.MICROSENS guarantees efficient and fast data transmission for all of these fields of application. New ideas generated in conjunction with the euromicron group and other high-tech manufacturers of fiber optic technology are aimed at the joint development of strategic fields of application and technology.
Paessler PRTG Network Monitor PRTG monitors your whole IT infrastructure 24/7 and alerts you to problems before users even notice. Find out more about the monitoring software that helps system administrators work smarter, faster, better.
With PRTG, we have developed a monitoring solution that helps IT professionals monitor their entire infrastructure around the clock. We also sponsor various tech events such as the DevOps Camp, the Digital Festival and many more.
We know the challenges of complex IT infrastructures and networks and are committed to 100% uptime. We are also fascinated by the Internet of Things and strive to transfer the experience of over 20 years into new business areas.
Raisecom - is now a leading vendor providing comprehensive access solutions and network devices. Raisecom has developed a number of product lines including Carrier Ethernet, IP MPLS, Optical Transport Network, Packet Transport Network, xPON, SME Routers, Industrial Networking Solutions, PCM for SCADA, Ethernet Over Everything, Multi-Service Last Mile Access and NMS. Raisecom is ISO9001:2008 certified for RnD, manufacturing, technical support and marketing. The products are compliant with CE, RoHS, IEEE, IEC, UL and CSA standards and regulatory. Raisecom is a member of MEF and Syncworld ecosystem. RaiseCom has been recognized as part of the "Top 10 Competitiveness Enterprises in the Optical Transmission and Network Access Equipment Field of China".
<![if !vml]>
<![endif]>
Teltonika offers a wide array of networking products that are geared towards the enhancement and enrichment of Your enterprise network. Our products will help You build a solid foundation and stay on a path of the perfect networking experience.
Its 2G, 3G, LTE routers provide security features such as dual Sim, multiple VPN services, Firewall, Hotspot, Auto Failover, Load Balancing, SMS control and RMS support.
Remote Management System (RMS) is a centralized Cloud-based platform that allows to access, monitor and control all Teltonika networking devices. This platform allows users to analyze and monitor router statistical data, access WebUI interface of individual devices, change configuration of multiple connected routers using customizable selected profiles. In addition, it is possible to do remote automatic firmware updates and access equipment behind the router.

ONEnet Technologies - Specialized in Networking, data communications and Inverter product manufacturer. (RS-232 – V.35 converter, E&M voice, Analog Leased Line emulation for preserving legacy equipment etc)
Pala Alto - Palo Alto is the global cybersecurity leader, known for always challenging the security status quo. Its Next-Generation Firewall is the industry's defining network security platform. Stay on the cutting edge with continuous integrated security innovations that instantly find and stop attacks. Eliminate disconnected point-products with our fully automated platform that simplifies security.
TDT - Leading edge 3G/ 4G LTE dual SIM Industrial grade Router C1550 & C1500 and G5000 Central Site VPN Gateway, supports up to 5000 IPSec remote sites. The 4G router accepts SMS instructions from authorized mobile phone for action such as reset unit, reset IPsec tunnel, request for the router current status and M3000 Load balancer for multiple servers environment. Offers mobile routers of the newest generation: 4G routers. Suitable for Leased Line or IP VPN Backup, or Alternative Leased Line for adhoc or permanent set-up.

PhishLabs - PhishLabs is the leading provider of 24/7 cybersecurity services that protect against threats that exploit people. The company is trusted by top organizations worldwide, including 4 of the 5 largest U.S. financial institutions. PhishLabs combines proprietary technology, intelligence, and human expertise to rapidly detect, analyze, and stop targeted cyberattacks before they impact organizations. Additionally, the company provides robust threat intelligence that strengthens existing cyber defenses and optimizes threat prevention. Leading organizations partner with PhishLabs to more effectively disrupt targeted cyberattacks, prevent data breaches, and reduce online fraud.
EfficientIP - EfficientIP enables IP-based communication, simplifies network management and enhances operational efficiency thanks to global visibility, consistency control and smart automation of DDI (DNS-DHCP-IPAM). We secure DNS services to safeguard data confidentiality, protect users and ensure application access in cloud and on-premise.
DCN - DCN focuses on data communication field with full product lines, including Switch, Wireless, Router, Security, and Cloud services. With continues invest on RD, DCN is the leading IPv6 solution provider, the first Chinese company won IPv6 Ready Gold certificate and first manufacturer won OpenFlow v1.3 Certificate.
Arista - Arista Networks (previously Arastra) is a computer networking company headquartered in Santa Clara, California, USA. The company designs and sells multilayer network switches to deliver software-defined networking (SDN) solutions for large datacenter, cloud computing, high-performance computing and high-frequency trading environments.
Authorised Fortinet Reseller
Authorised Palo Alto Reseller
Authorised Arista Reseller
Authorised Ruckus Reseller
---
---